Featuring Blue, a Mixed Breed, Large (over 44 Lbs Fully Grown) Dog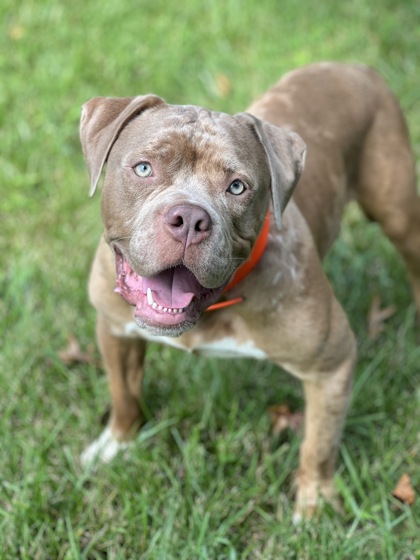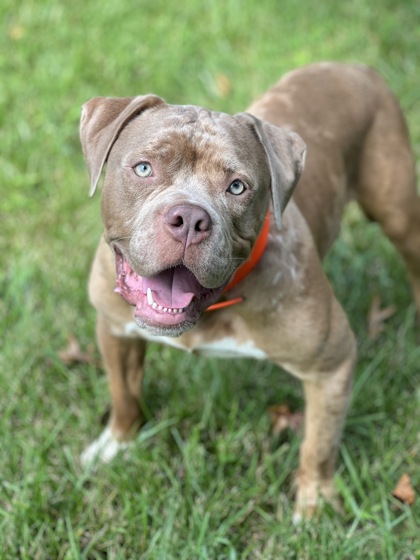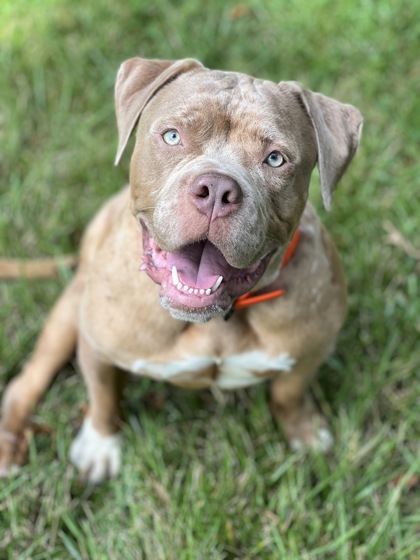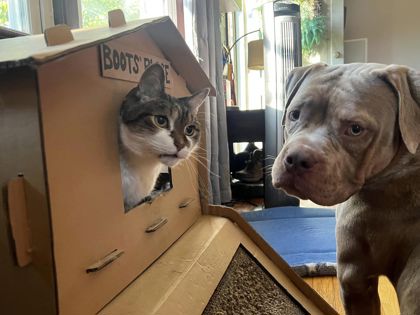 Looks Like:
Mixed Breed, Large (over 44 lbs fully grown)
What We Think We Know About Blue
Blue came to Cincy CARE a little while ago after he was hit by a car. Although he could not use his back legs, he was still in good spirits and could always be seen with a smile on his face. He made friends everywhere he went, and shortly after arriving was fitted for a wheelchair making it much easier for him to get around. Shortly after getting his wheelchair he slowly started using his back legs to give himself an extra boost. He loved spending time in the yard zooming around and working on gaining muscle and feeling in his back legs, getting stronger every day.
Today he doesn't need his wheelchair anymore and although his walk isn't the most graceful, he is able to walk and get around quite well! With a little more practice and physical therapy, Blue is sure to be strutting around in no time! Blue is also friendly with other friendly dogs - he sure is an amazing pup!

If you would like to be apart of Blue's journey in life, meet him today at 3949 Colerain Ave any day between 1pm and 6pm!