Featuring Angeliki, a Mixed Breed, Large (over 44 Lbs Fully Grown) Dog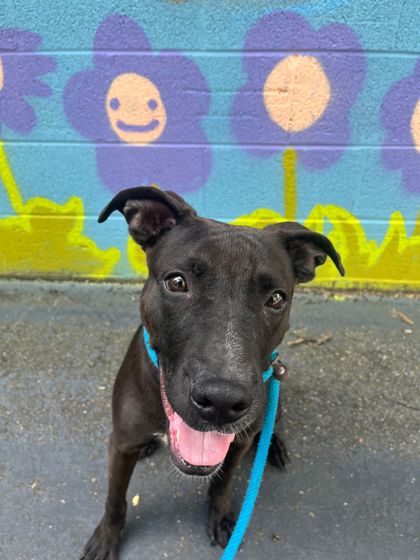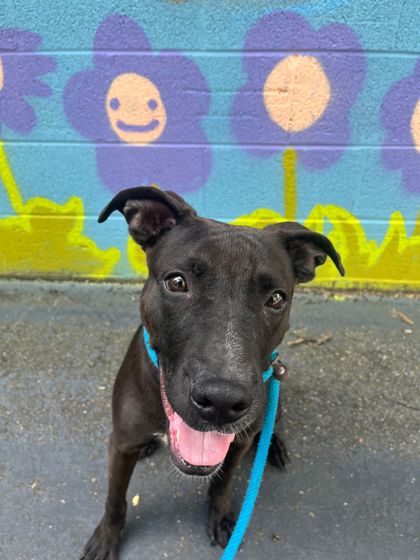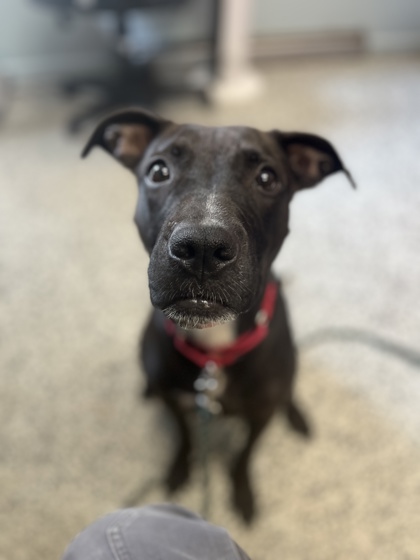 Looks Like:
Mixed Breed, Large (over 44 lbs fully grown)
Primary Coat Color:
Black
Location:
3949 Colerain Avenue
What We Think We Know About Angeliki
Meet Angeliki, the dainty and delightful female dog who's ready to steal your heart! With her deep brown, velvety coat and captivating brown eyes, she's a true beauty.

Angeliki's grace isn't just skin deep - she's the most gentle girl when taking treats and responds to her name with a sit that will melt your heart. While she may be shy initially, her love for head rubs will quickly reveal her affectionate side. Her excitement is palpable, with adorable wiggle butts accompanying her greetings to new people. And when it comes to walks, she's your perfect companion!

Contact us today to welcome this precious girl into your home!