Featuring Bluebell, a Mixed Breed, Large (over 44 Lbs Fully Grown) Dog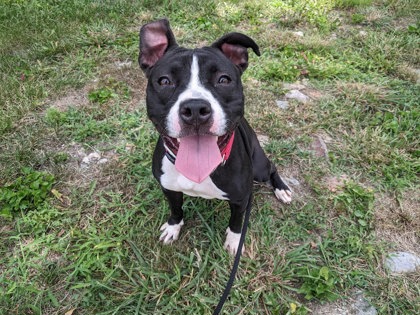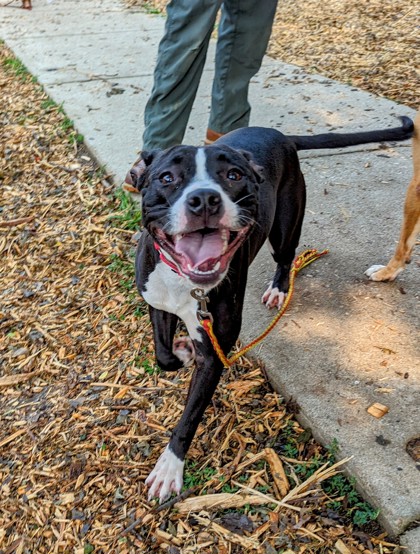 Looks Like:
Mixed Breed, Large (over 44 lbs fully grown)
Primary Coat Color:
Black
Location:
3949 Colerain Avenue
What We Think We Know About Bluebell
If you were to Google "What's so special about bluebells?" Google would tell you that they are "enchanting and iconic." Well, when we read that we knew that 'bluebell' was the perfect name for this enchanting and iconic girl. Her beautiful smile & jet black coat give her the enchanting factor that earned her her floral name, but what really makes Bluebell special is her iconic & adorable personality. When found by our Animal Control Officer, Bluebell decided that while the officer was busy, he probably wouldn't mind sharing his Honey Bun snack- so she helped herself. Like we said- ICONIC! She loves other dogs & is full wiggles when she is getting loved on and a dream on the leash. Clearly Bluebell is food motivated, and eager to learn to make you smile as much as she does!
If you are looking for a pup to be the sunshine in the rain, the laugher in the quiet, or the color to a gray day- Bluebell is the dog for you. We promise when you come meet this girl, you'll not only find your best friend but your new favorite flower as well!

Come on down to 3949 Colerain Ave any day of the week from 1-6pm to meet Bluebell!