Featuring Beasley, a Mixed Breed, Medium (up To 44 Lbs Fully Grown) Dog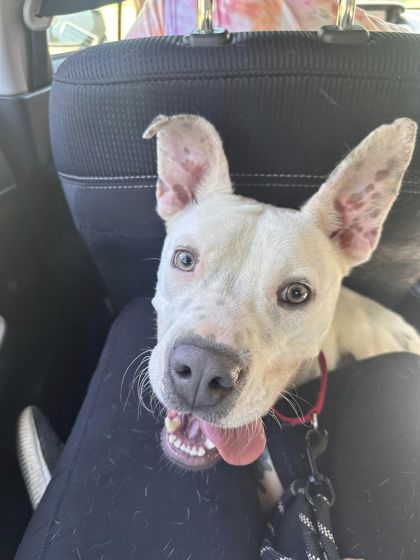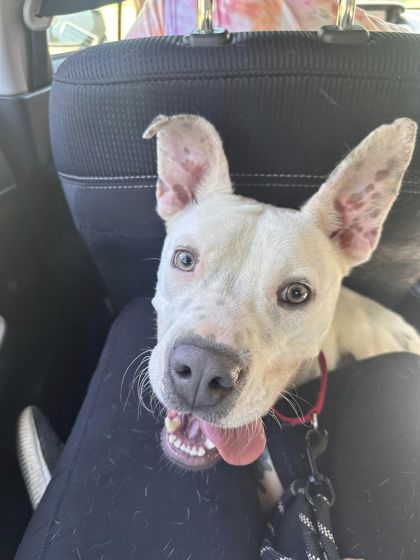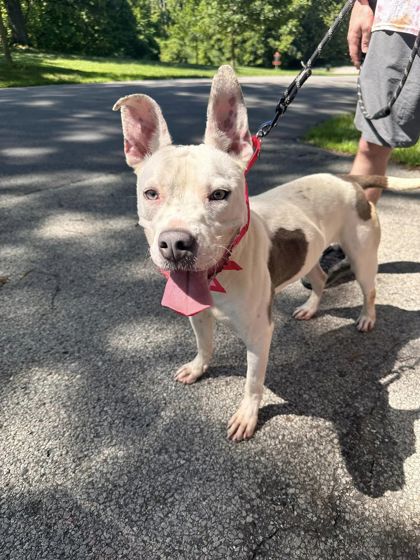 Looks Like:
Mixed Breed, Medium (up to 44 lbs fully grown)
Primary Coat Color:
White
Location:
3949 Colerain Avenue
What We Think We Know About Beasley
Meet Beasley! This sweet girl approaches life with a puppy-like excitement and sweet temperament. She has beautiful eyes, adorable dotted ears, and pretty brown/grey spots on her fur. Here's what we know about her:

Loves people (and seems great with men!)
Loves walks/hikes and does great on a leash! Other than bursts of jumpy energy every once in awhile, she did not pull and walked perfectly on leash
Knows "sit" and is very treat/food motivated, so we think she's very trainable! She responded well to positive reinforcement and treats
Seems potty trained - needed grassy areas to potty and had no accidents elsewhere
Would do great with bigger kids to play with!
Gets along well with friendly doggos!

Ask for this cutie today!