Featuring Birch, a Mixed Breed, Medium (up To 44 Lbs Fully Grown) Dog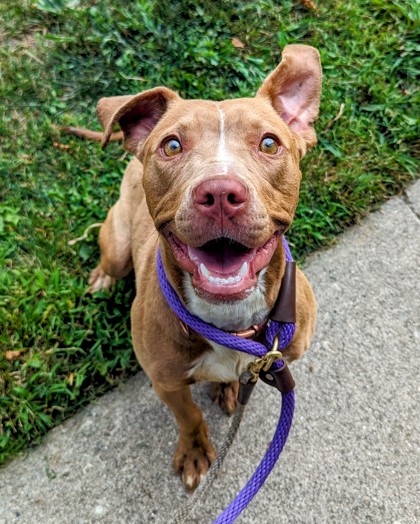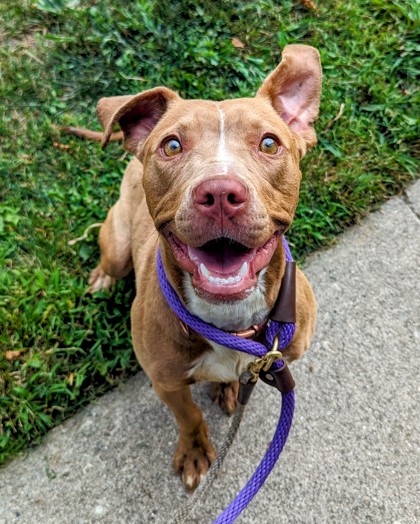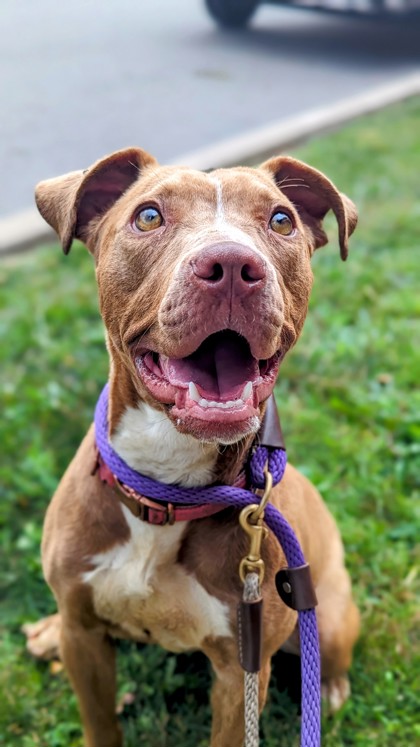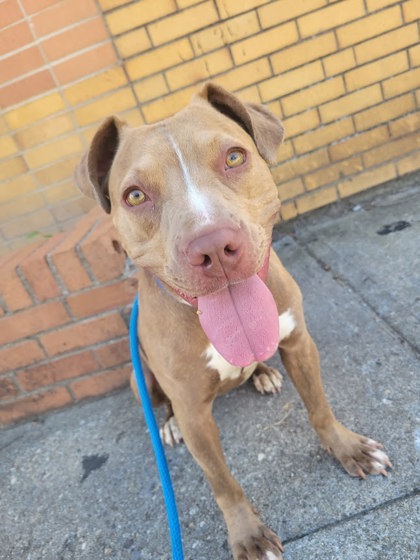 Looks Like:
Mixed Breed, Medium (up to 44 lbs fully grown)
Primary Coat Color:
Brown
Estimated Age:
9 Month(s)
What We Think We Know About Birch
Meet Birch, the sweet and talented girl dog who's ready to steal your heart! Birch is not just a pretty face; she's got brains too, knowing how to sit, give paw, and lay down with grace. She's a quick learner and loves working for treats, making training sessions a breeze.

When it comes to people, Birch is a true lovebug. She's all wags and wiggles when meeting new friends, and her affection knows no bounds. Birch is a social butterfly and gets along famously with other dogs, always up for a playful romp.

If you're looking for a lovable, trainable, and friendly furry companion, Birch is the one for you. Don't miss the chance to bring this wonderful girl into your life. Adopt Birch today and let the love and laughter begin!

If her location is listed as shelter, meet her any day 1-6pm at 3949 Colerain Ave.!

If her location is listed as foster home, email foster@cincycare.org to meet her!