Featuring Boo Boo, a Mixed Breed, Medium (up To 44 Lbs Fully Grown) Dog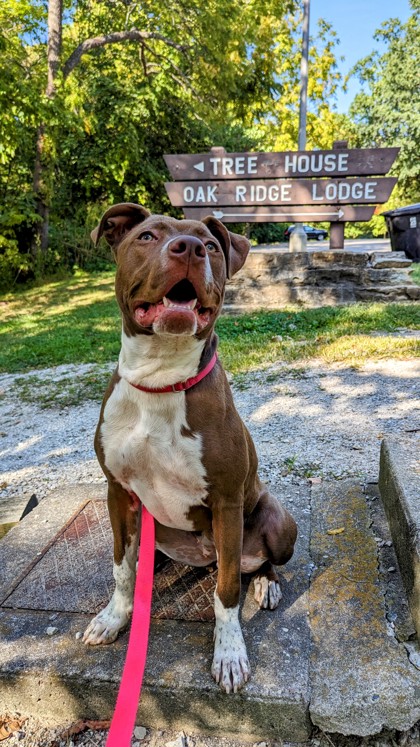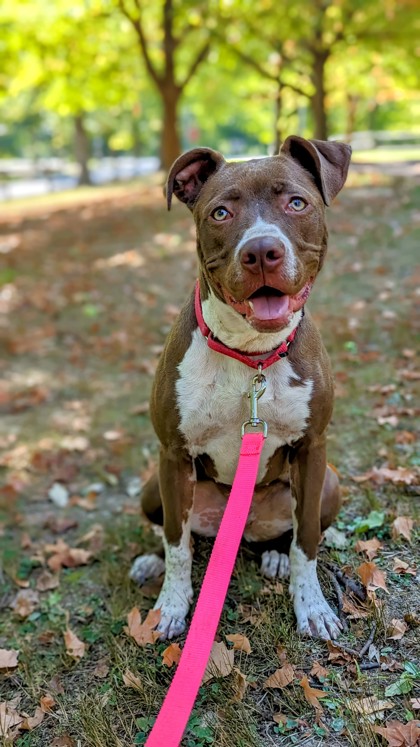 Looks Like:
Mixed Breed, Medium (up to 44 lbs fully grown)
Primary Coat Color:
Brown
Location:
3949 Colerain Avenue
What We Think We Know About Boo Boo
Meet Boo Boo, a charming 10-month-old pup! Once timid, she's now a social butterfly, radiating friendliness. However, the shelter environment has been tough on her young heart, affecting her leash skills and greetings. She's seeking an adopter to guide her toward a promising tomorrow. She's a bundle of energy, but her potential shines through. Shelter staff and volunteers are giving her their all, but she craves the stability only a loving home can provide.

Her interactions with other dogs are joyous and spirited. Are you ready to give Boo Boo the structure and stability she deserves? Ask for this gorgeous pup today!