Featuring Aang, a Mixed Breed, Large (over 44 Lbs Fully Grown) Dog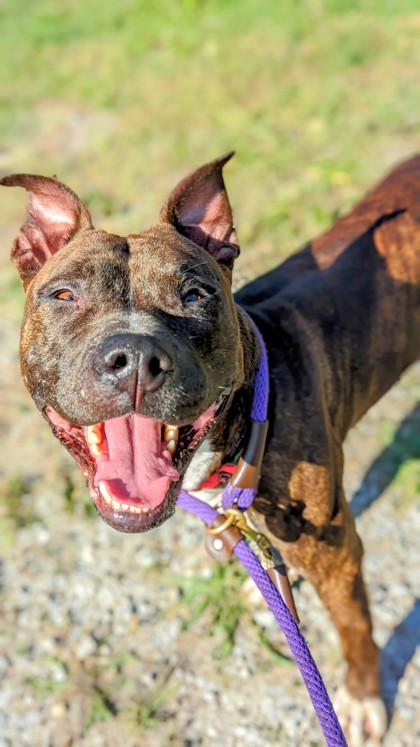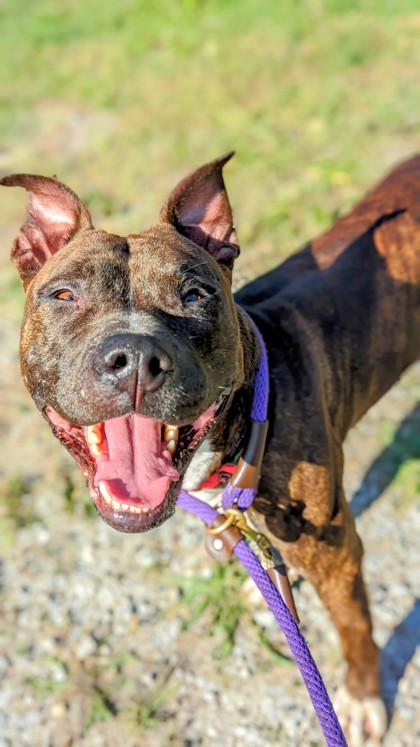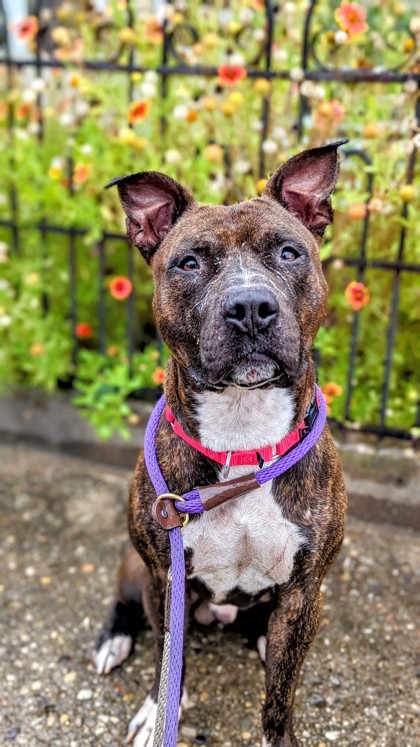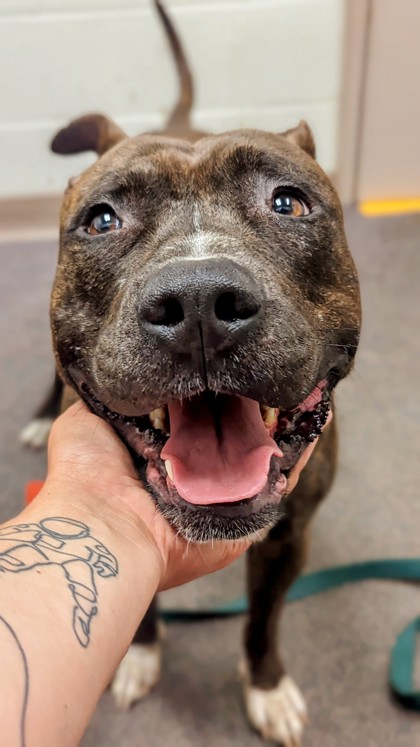 Looks Like:
Mixed Breed, Large (over 44 lbs fully grown)
Primary Coat Color:
Brindle
Location:
3949 Colerain Avenue
What We Think We Know About Aang
Meet Aang, the adorable dog who's ready to steal your heart! Underneath that cool exterior beats the heart of a gentle and curious soul. During his recent outing, Aang showed his true colors - it took a while for him to warm up, but once he did, he unleashed his charm in full force! He's a cool dude who's a pro at rocking the head tilt and has a soft spot for toys. Aang's got some impressive skills too - he knows the art of sitting like a pro and can spin like nobody's business.

When Aang lets his guard down, he's all about those neck scratches and butt pats. He's yearning for affection and ready to be your loyal companion. If you're seeking a playful yet sensitive partner, Aang's the one for you. Open your heart and home to Aang!

If listed as location: shelter, meet them any day 1-6pm at 3949 Colerain Avenue or 4210 Dane Avenue. If listed as location: foster home, email foster@cincycare.org to schedule a meet!