Featuring Max The Dog, a Mixed Breed, Medium (up To 44 Lbs Fully Grown) Dog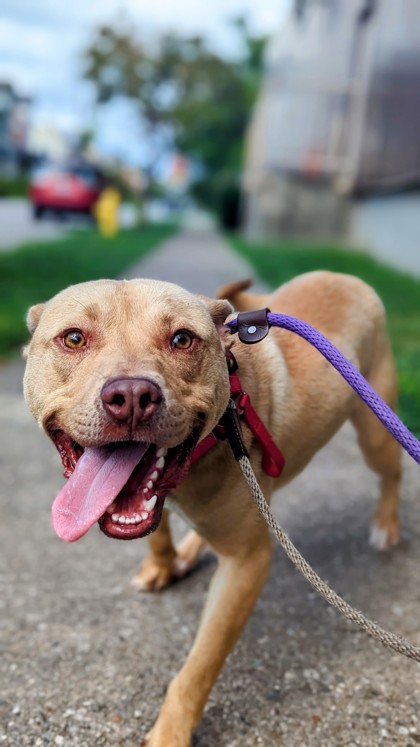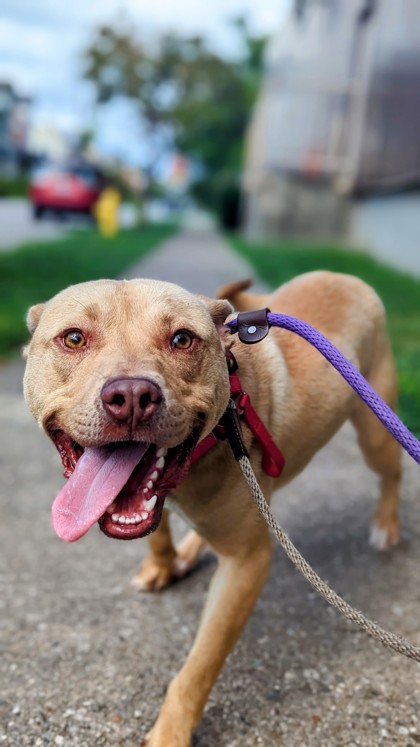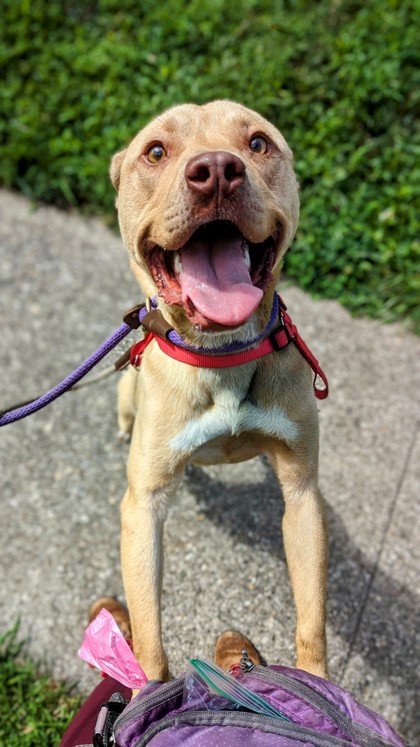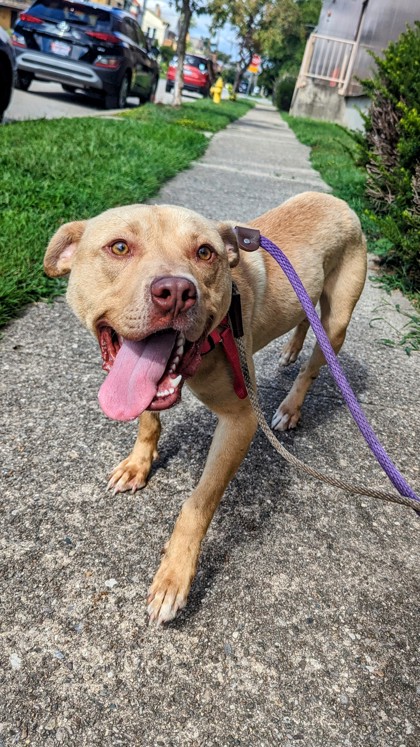 Looks Like:
Mixed Breed, Medium (up to 44 lbs fully grown)
Primary Coat Color:
Brown
Location:
3949 Colerain Avenue
What We Think We Know About Max The Dog
Introducing Max the Dog, and yes, we had to clarify that he's a dog because his sweetness might make you think he's an angel in disguise! Max the Dog is the embodiment of love, always ready to melt your heart with his endearing antics. He is also dog friendly- happy to be around his dog buddies and will occasionally play with them gently without making physical contact.

Max the Dog has mastered the art of affection; he'll press his head right into you and do a full-body lean just to be closer to you. He's a total sweetheart, and handling him is a breeze; he welcomes pets from everyone he meets. This lovable pup knows the value of snuggle time and will happily chew on bones to keep himself entertained.

And let's not forget his impressive "sploot" skills; he's got the best moves in town! If you're searching for a furry friend who's guaranteed to bring a smile to your face, look no further than Max the Dog. This charming canine is ready to shower you with love and laughter, one paw at a time!

If his location is listed as foster home, email foster@cincycare.org to meet him!

If his location is listed as shelter, meet him any day 1-6pm!