Featuring Evian, a Mixed Breed, Large (over 44 Lbs Fully Grown) Dog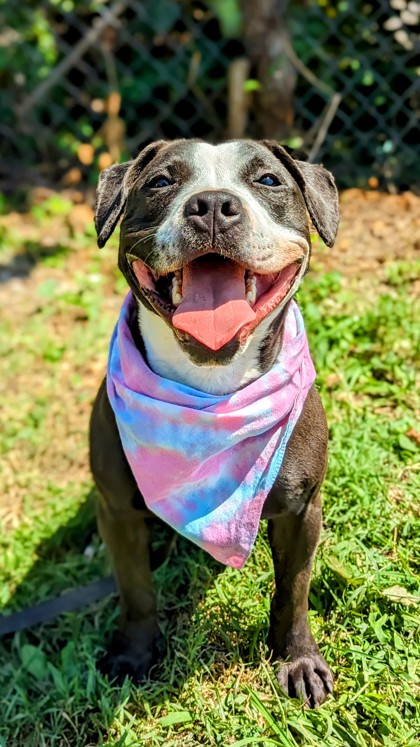 Looks Like:
Mixed Breed, Large (over 44 lbs fully grown)
Primary Coat Color:
Black
Location:
3949 Colerain Avenue
What We Think We Know About Evian
Dive into Fun with Evian: Your Splash of Happiness!

Meet Evian, the pretty girl who is ready to make a splash in your life! This sweet girl isn't afraid to dive headfirst into fun, splashing right into the rough and rowdy crowd during play group! Just like her namesake, she's refreshing and full of life!

Evian's loves toys and having fun but when it's time to relax, she looks absolutely stunning in a stylish bandana.

If you're seeking a furry friend who's as refreshing as a sip of water on a hot day, adopt Evian and let the adventures flow! Get ready to soak up the love and laughter she brings.

If her location is listed as shelter, meet her at 4210 Dane Ave or 3949 Colerain Ave. any day 1-6 pm! If her location is listed as foster home, email foster@cincycare.org!