Featuring Babycakes, a Mixed Breed, Large (over 44 Lbs Fully Grown) Dog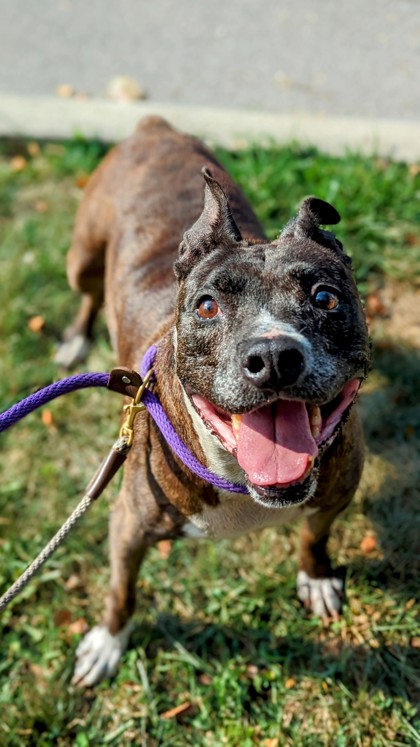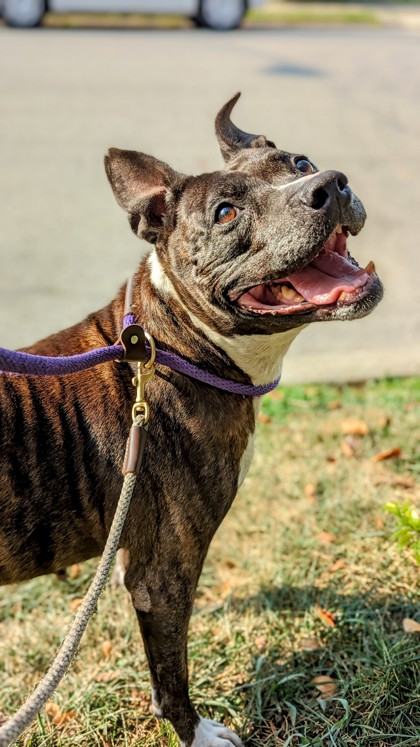 Looks Like:
Mixed Breed, Large (over 44 lbs fully grown)
Primary Coat Color:
Brown
Location:
3949 Colerain Avenue
What We Think We Know About Babycakes
Introducing Babycakes, the lovable lady with a heart as warm as her name! At 5 years old and 60 lbs, Babycakes brings a sense of calm and sweetness to any household. She may not be the fastest walker, but her gentle pace matches her lower energy level, making her the ideal companion for a more relaxed lifestyle.

Babycakes recently surprised everyone on a hike when she showed her playful side, longing to take a dip in the creek - a testament to her fun-loving spirit! She's excellent with kids and strangers, making her the perfect addition to any family.

Babycakes shines as a co-pilot on car rides and quickly adjusts her walking pace. She's content coexisting with other dogs, adding harmony to your pet-loving home.

Bring home this sweet, gentle, and affectionate soul and let Babycakes be the cherry on top of your life's cake. Adopt her today!

If listed as location: shelter, meet them any day 1-6pm at 3949 Colerain Avenue or 4210 Dane Avenue. If listed as location: foster home, email foster@cincycare.org to schedule a meet!