Featuring Jeremiah, a Mixed Breed, Large (over 44 Lbs Fully Grown) Dog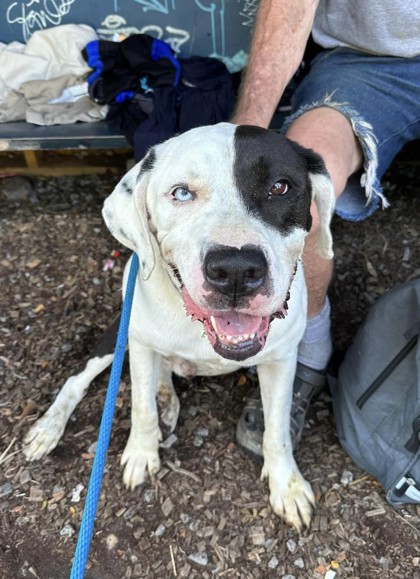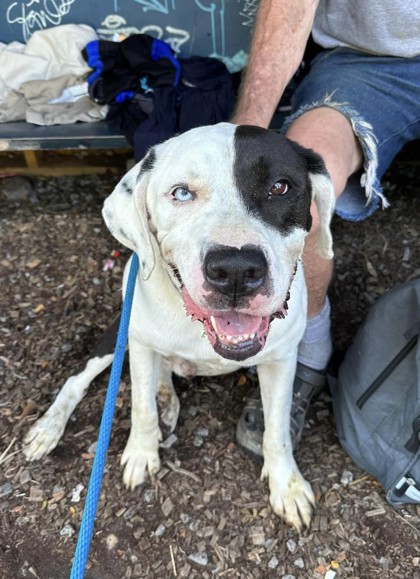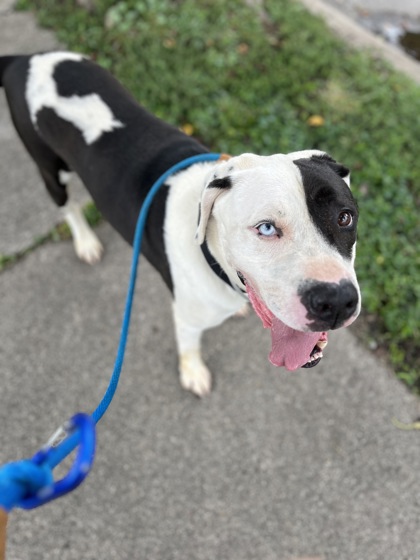 Looks Like:
Mixed Breed, Large (over 44 lbs fully grown)
Primary Coat Color:
White
What We Think We Know About Jeremiah
Think hunk is Jeremiah! Don't let his size fool you, he's a goofy big boy that walks on leash at the pace of a sloth. If you want a big dog but are worries about being able to handle them on leash, look no further than Jeremiah. He's an absolute joy to walk and he has such a goody and dopey personality that he'll be sure to keep you laughing. He loves meeting new people and it seems everyone is his best friend. He knows some basic commands and did well with using the potty outside at the finders house! Jeremiah was content to just be around other dogs during his dog assessment but wasn't much of a player with the other, just "happy to be here" kind of vibes. He especially loved meeting a volunteer fire fighter group that came to the fence, again, everyone is his best friend.

Jeremiah doesn't just have the good looks with his gorgeous blue eye, but the personality to charm you as well!

Jeremiah is available to adopt and he is at the shelter! Stop by between 1-6pm and ask to meet him. You won't regret it!