Featuring Jigglypuff, a Mixed Breed, Medium (up To 44 Lbs Fully Grown) Dog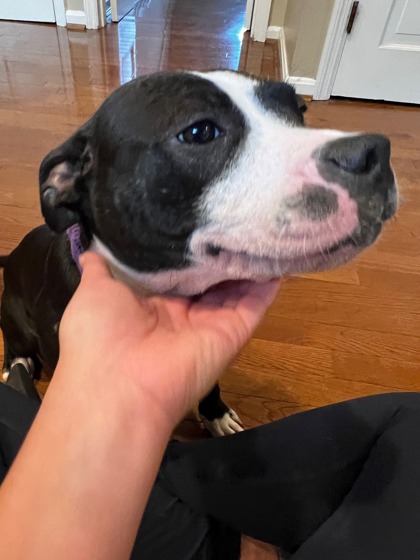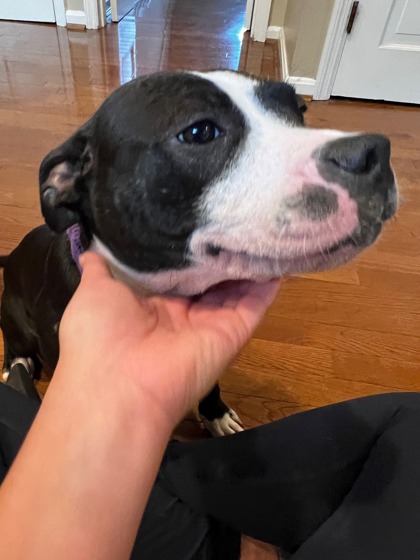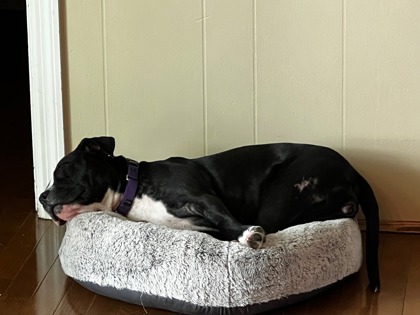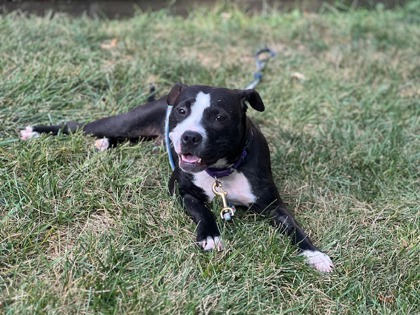 Looks Like:
Mixed Breed, Medium (up to 44 lbs fully grown)
Primary Coat Color:
Black
Estimated Age:
8 Month(s)
What We Think We Know About Jigglypuff
Meet Jigglypuff, the 7-month-old sweetheart ready to bring joy into your life. Despite a tough beginning, she's blossomed into a loving companion.

Jigglypuff is a already spayed and full of sweetness. While she's a bit shy, she's making progress, especially for treats! She adores outdoor playtime and gets along famously with other dogs.

This gentle player is doing well with potty-training with a consistent routine and is a quiet presence in your home. At night, she sleeps peacefully in her dog bed.

Jigglypuff knows how to sit, loves her chew toys, and would love to be your work from home buddy!

If you're ready to be the source of confidence and love she needs, Jigglypuff is waiting to become your faithful companion. This dog is SO sweet and ready to share her affection with you!