Featuring Dixon, a Mixed Breed, Large (over 44 Lbs Fully Grown) Dog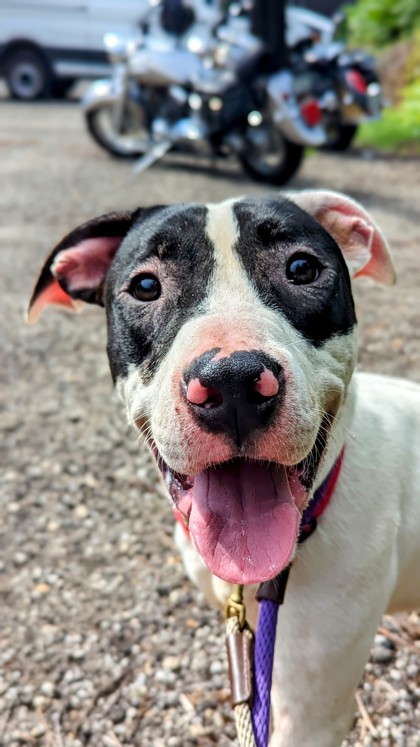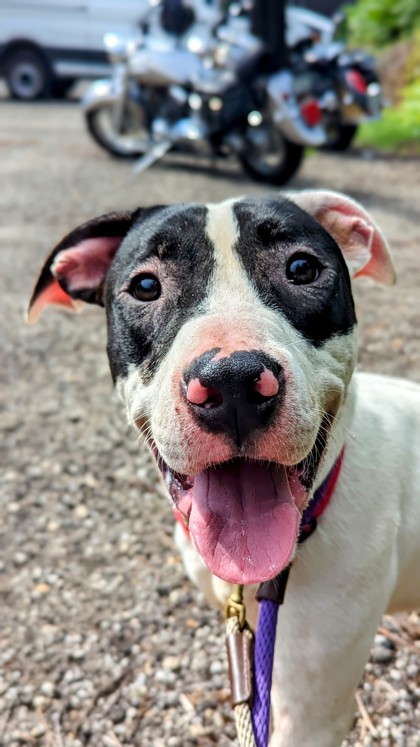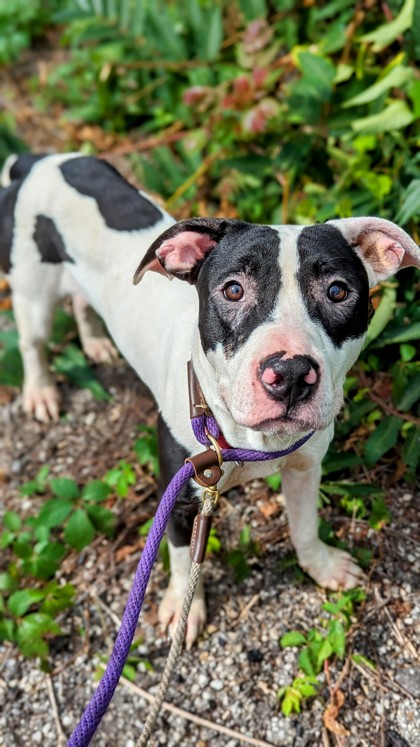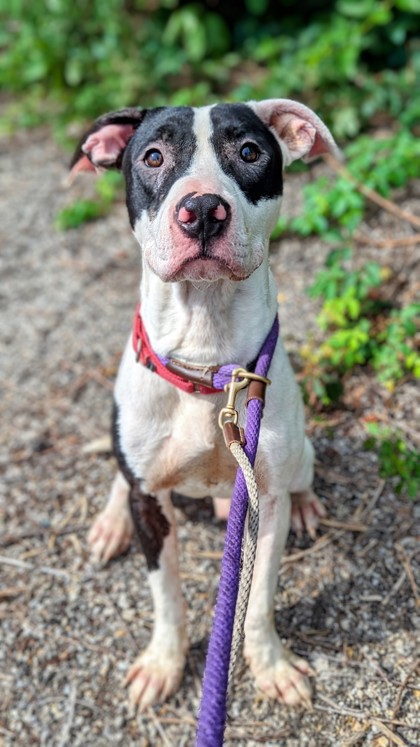 Looks Like:
Mixed Breed, Large (over 44 lbs fully grown)
Primary Coat Color:
White
What We Think We Know About Dixon
Meet Dixon, the perfect furry companion you've been searching for! This 3-year-old, 46-pound bundle of joy is not just a pet; he's a loyal friend waiting to bring endless love and joy into your life.

Dixon is already house trained and is working on being comfortable in a crate when left alone. He loves his daily walks and would be the ideal walking buddy to keep you active and fit. Dixon's affectionate nature makes him a true velcro dog - he wants to be by your side, soaking up all the attention and love you have to offer.

He's a social butterfly, warming up to other friendly dogs, and his adorable markings make him truly irresistible. Don't miss out on the chance to bring Dixon into your home. Give this sweet, affiliative boy the forever home he deserves. Adopt Dixon today!

If listed a the shelter location, meet them any day 1-6pm at 3949 Colerain Avenue or 4210 Dane Avenue. If listed in a foster home, email foster@cincycare.org to schedule a meet!