Featuring Blanche, a Mixed Breed, Large (over 44 Lbs Fully Grown) Dog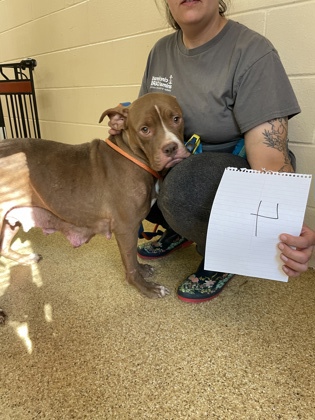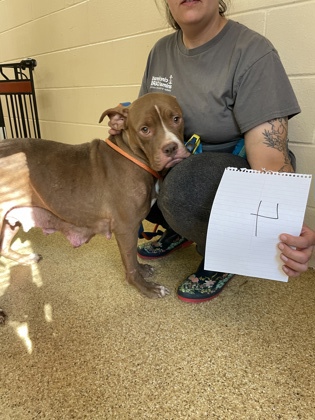 Looks Like:
Mixed Breed, Large (over 44 lbs fully grown)
Primary Coat Color:
Brown
What We Think We Know About Blanche
Meet Blanche, the epitome of sweetness in a furry package! This lovely female dog is thriving in a home setting, showcasing her fantastic nature. Blanche is a delight with people, radiating warmth and charm. Easy to handle and a true joy to be around, she seamlessly fits into any loving home.

Blanche's gentle demeanor makes her the perfect companion for those seeking a furry friend who adds a touch of sweetness to every moment. If you're ready to welcome a delightful canine into your life, look no further - Blanche is waiting to shower your home with love and affection!

If listed at the shelter location, meet them any day 1-6pm at 3949 Colerain Avenue or 4210 Dane Avenue. If listed in a foster home, email foster@cincycare.org to schedule a meet!