Featuring Emmie, a Mixed Breed, Large (over 44 Lbs Fully Grown) Dog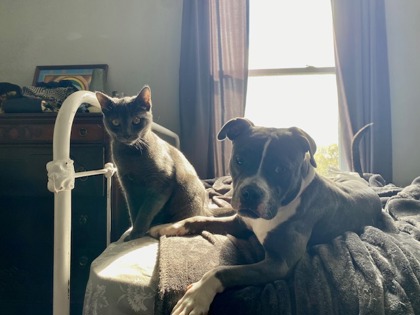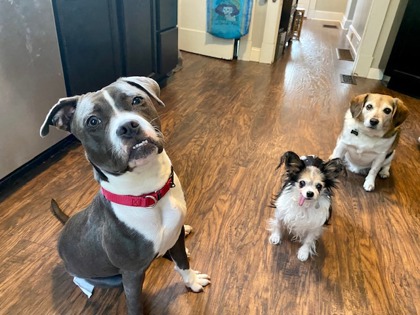 Looks Like:
Mixed Breed, Large (over 44 lbs fully grown)
Primary Coat Color:
Black
What We Think We Know About Emmie
Meet Emmie, the delightful canine companion you've been waiting for! This crate-trained sweetheart is a pro in the car, making journeys a breeze. Emmie is a well-mannered gem who won't bark unless there's exciting action happening. A diligent learner, she's mastering potty training and responds to treats with gentle enthusiasm, perfect for teaching new tricks. Emmie seamlessly integrates with resident animals, playing harmoniously with female dogs and enjoying more robust play with male companions. Though still exhibiting puppy-like curiosity, Emmie is a lovable addition to any home. With her impeccable crate etiquette and charming personality, Emmie is ready to bring joy and warmth into your life!

If listed at the shelter location, meet them any day 1-6pm at 3949 Colerain Avenue or 4210 Dane Avenue. If listed in a foster home, email foster@cincycare.org to schedule a meet!