Featuring Instant Mashed Potatoes, a Mixed Breed, Medium (up To 44 Lbs Fully Grown) Dog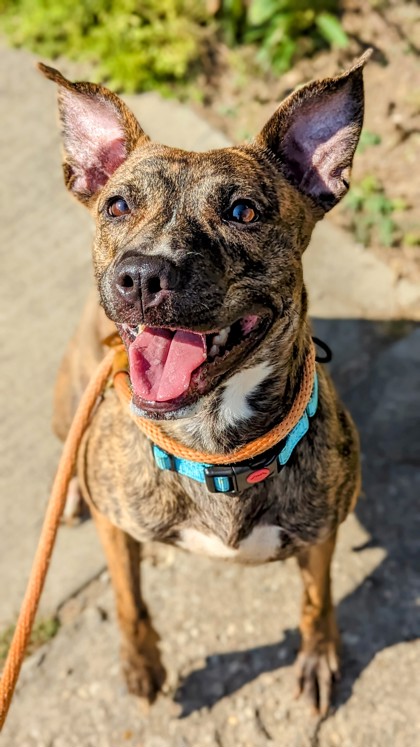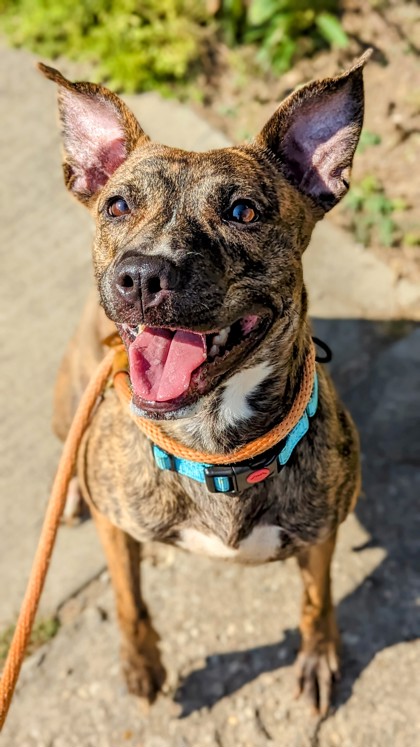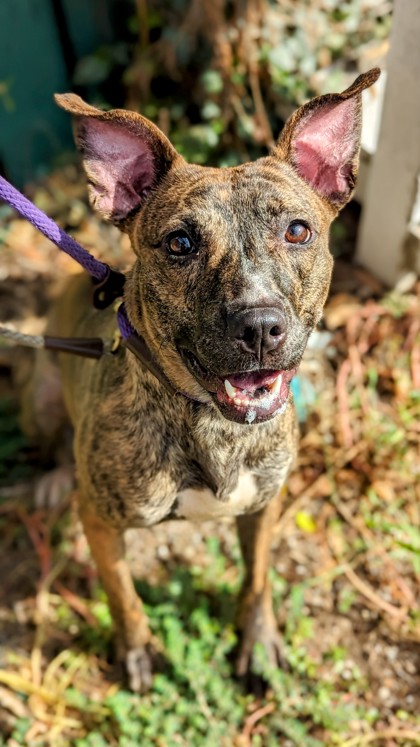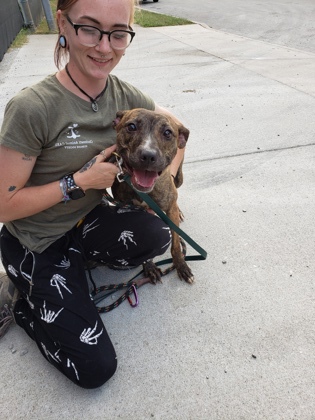 Goes by:
Instant Mashed Potatoes
Looks Like:
Mixed Breed, Medium (up to 44 lbs fully grown)
Primary Coat Color:
Brindle
Location:
4210 Dane Avenue
What We Think We Know About Instant Mashed Potatoes
This beautiful girl may have a dumb name, but she is a smart cookie! Her wiggle is superior and she just about loses her balance with excitement when she's happy. She likes to keep it moving on walks - they are the highlight of her day and if you're too slow, she may try to encourage you with her upward mobility. She knows what she likes! She is friendly with other dogs but prefers the chill coexisting friends rather than the rowdies. Come meet your bestie for an instant serving of joy.