Featuring Bungee, a Mixed Breed, Large (over 44 Lbs Fully Grown) Dog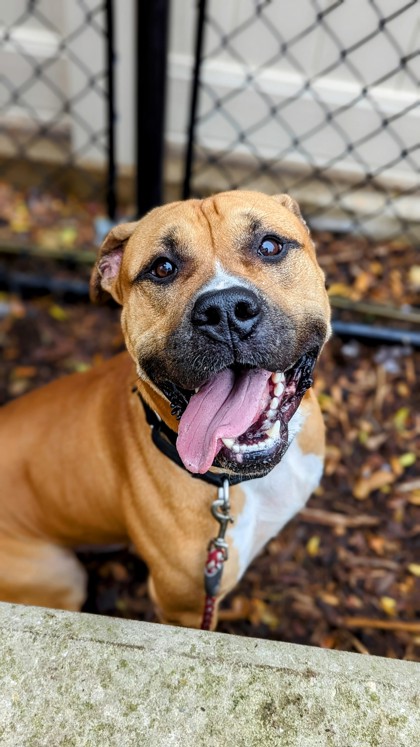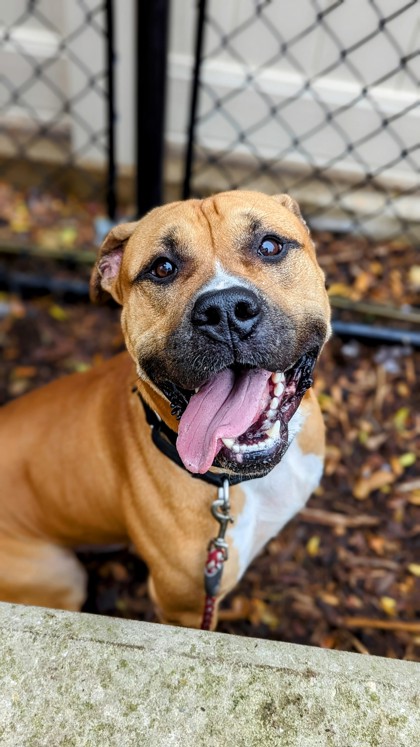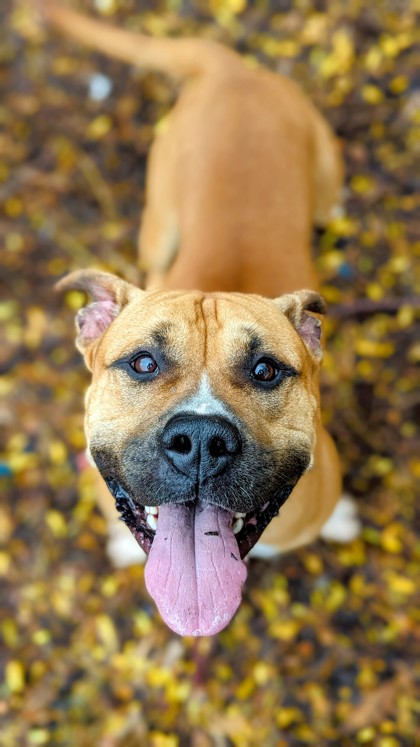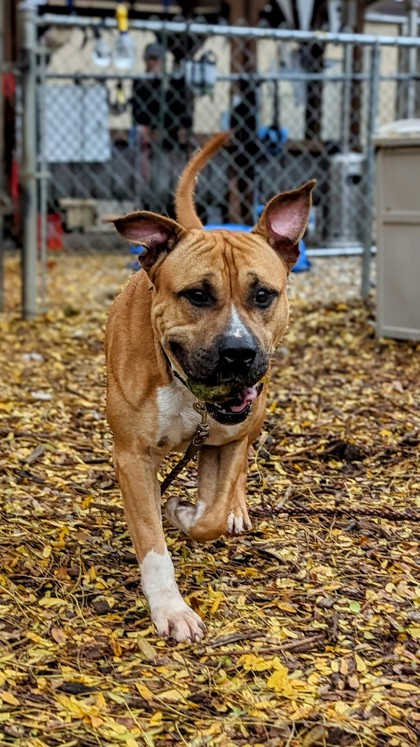 Looks Like:
Mixed Breed, Large (over 44 lbs fully grown)
Location:
3949 Colerain Avenue
What We Think We Know About Bungee
Introducing Bungee, the charismatic dog with a heart as big as his stature. Bungee is not just a dog; he's a furry bundle of joy waiting to light up your life!

At his size, Bungee is strong and impressive, but his gentle demeanor makes him incredibly easy to handle, especially during vaccinations. When you approach him, his loose and wiggly body language shows how much he loves human company. He's an affiliative soul who's eager to shower you with love.

He happily coexists with other dogs, making him a fantastic addition to any multi-dog household.

Bungee can't go anywhere without a stuffy toy, and can always be seen carrying one around with him for all his adventures.

Don't miss your chance to bring Bungee into your life. His boundless affection and joyful presence will fill your days with love and happiness. Adopt Bungee today!
If listed at the shelter location, meet them any day 1-6pm at 3949 Colerain Avenue or 4210 Dane Avenue. If listed in a foster home, email foster@cincycare.org to schedule a meet!