Featuring Dakota Rodeo, a Mixed Breed, Large (over 44 Lbs Fully Grown) Dog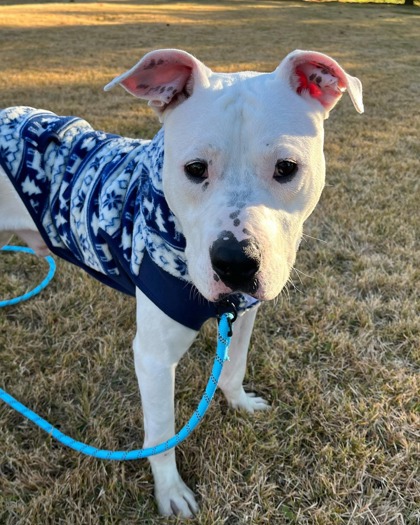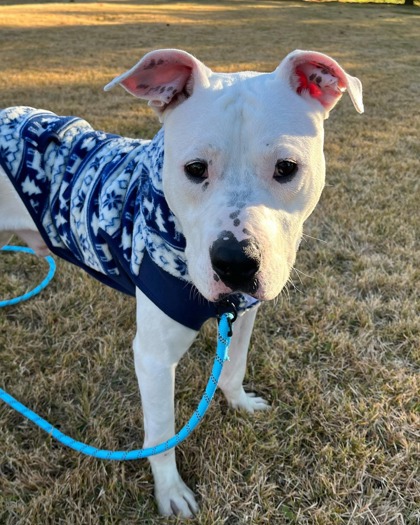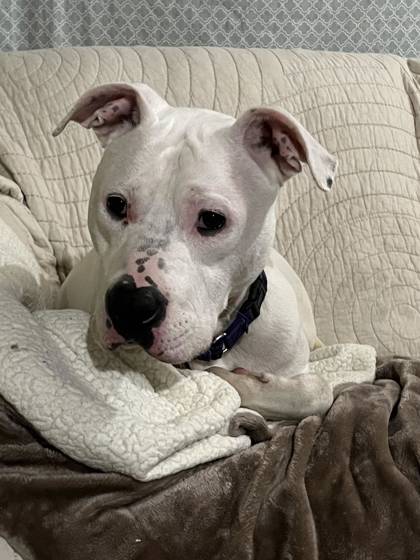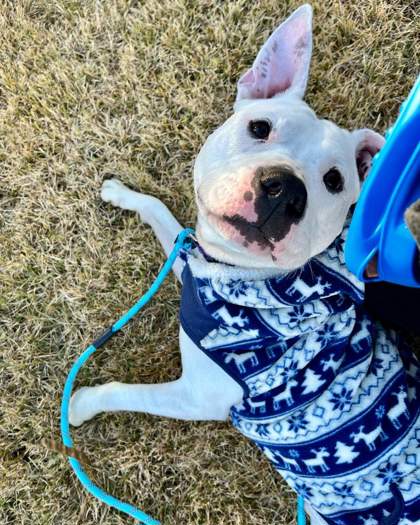 Looks Like:
Mixed Breed, Large (over 44 lbs fully grown)
Primary Coat Color:
White
Location:
3949 Colerain Avenue
What We Think We Know About Dakota Rodeo
Saddle up for fun with Dakota Rodeo! This affectionate cowboy steals hearts by taking treats with cowboy charm and playing like a rodeo star with his furry pals. Currently learning the ropes of sitting, Dakota is on his way to being the goodest cowboy in town.
Here's what his recent foster said about him:

"Dakota Rodeo has been the perfect little house guest! He is compact, loving, attentive, and so sweet! He loves other dogs and can match their play styles. On his first night, he slept in a crate in my bedroom with my dogs nearby and did not make a peep!!! He didn't fight his bath time at all and was very tolerant of me touching him everywhere because he was a dirty little cow boy when he arrived! He has been designated a play group rockstar at the shelter because he is that good with other dogs! No accidents so far and seems like a quiet guy! We are working on leash walking with a two Hounds freedom harness right now."

Ready to lasso this bundle of joy into your heart? Come and meet him today!

Both our Colerain and Dane Avenue locations are open every day from 1-6 to come and meet your new best friend. If the dog is listed as location: foster, email foster@cincycare.com to schedule a meet.