Featuring Chowder, a Mixed Breed, Large (over 44 Lbs Fully Grown) Dog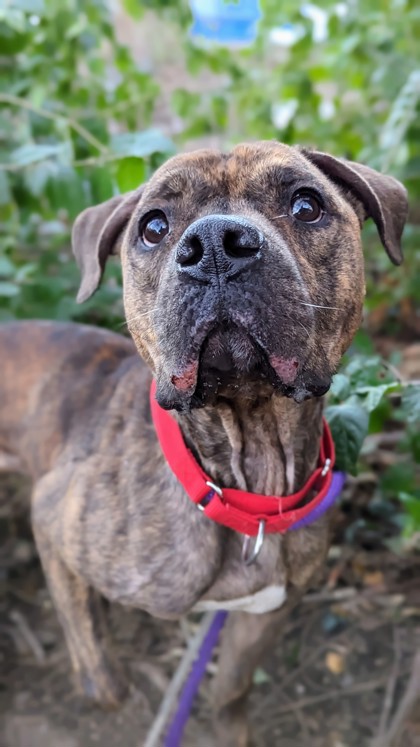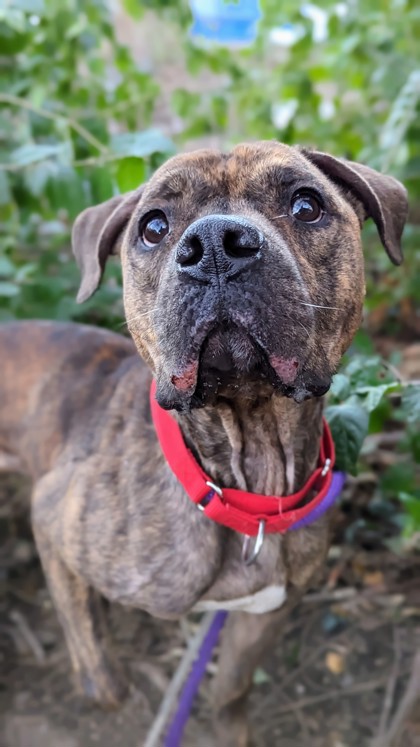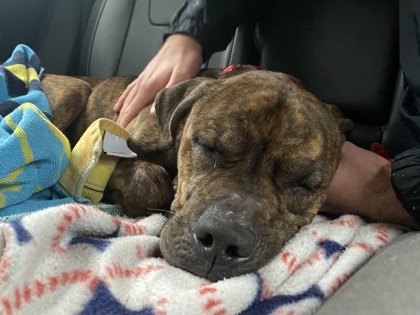 Looks Like:
Mixed Breed, Large (over 44 lbs fully grown)
Primary Coat Color:
Brindle
Location:
3949 Colerain Avenue
What We Think We Know About Chowder
Meet Chowder, the heart-stealing canine companion you've been dreaming of! This charming male dog is the epitome of sweetness, making every interaction a joy. With a brindle coat that adds to his undeniable cuteness, Chowder is a head-turner with a face that melts hearts.

Easy to handle and very affiliative, Chowder gets along seamlessly with both people and other dogs. Whether it's a cozy cuddle or an energetic play session, he's up for it all. If you're searching for a lovable, four-legged friend to brighten your days, look no further than Chowder - the perfect addition to your home and heart.

If listed at the shelter location, meet them any day 1-6pm at 3949 Colerain Avenue or 4210 Dane Avenue. If listed in a foster home, email foster@cincycare.org to schedule a meet!